MEKTOWERS LABRADORS
A MEMBER OF
THE KENNEL CLUB
ASSURED BREEDER SCHEME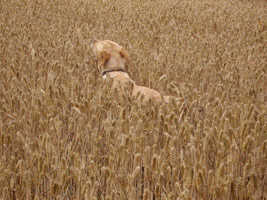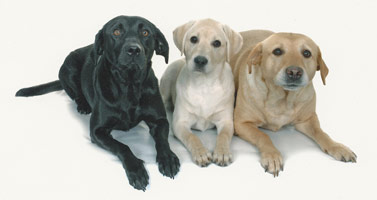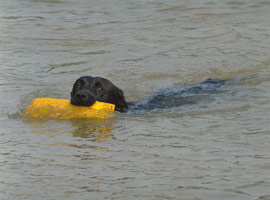 email labradors@mektowers.com for more information about future litters
We only breed occasionally as the girls are part of the family. TIME [Bobbielou Golden Swingtime Of Mektowers] and TIA [Bobbielou Swingtime Tia Of Mektowers] have both enjoyed going to obedience classes and retriever club training.
They visit a variety of venues, parks, shows, competitions – canine and equestrian - and they love all the attention that they get from the adults and children that they meet. Time and Tia each have their own page where their details and photos can be seen.
The girls live indoors and spend many hours in the garden, They do spend time in the 'kennel' when the weather is just too hot to leave them in the car/house whilst shopping etc
TIME is a yellow labrador who was breed by my brother Bob Caddy &ndash Bobbielou Labradors. She was a puppy from their first litter and she has had two Bobbielou litters. We are looking forward to her next and final litter with us.
TIA is a black labrador and is one of Time's puppies from her second litter.
The dogs have had medical screening to comply with all The Kennel Club Regulations, They have good hip and elbow scores and clear eyes.
We vet all prospective owners to make sure that they understand the implications of owning a dog and that they and their homes are suitable for this purpose.